This week is your last chance to view the stunning artworks on show as part of the Remagine Art Prize at Wallarobba Arts and Cultural Centre!
This year's theme is "Planet Earth: The future is circular" and features painting, sculpture, photo-media, video-media and embroidery.
The exhibition is open today (Wednesday 8 June) until Sunday, 12 June — 10.00am to 4.00pm, daily. 25 Edgeworth David Avenue, Hornsby.
Here's a peek of some of this year's winners and finalists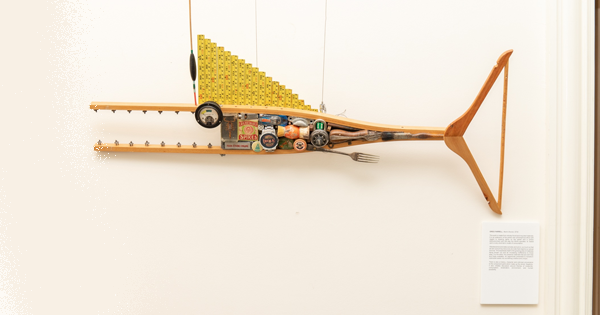 Images:
Hayley Byron, Ametrine, 2022
Wendy Murray, Decomposition Recomposition, 2022
Greg Farrell, Marlin Brando, 2022
Alexandra Mills, Nine o'clock
Lisa McKimmie, Anthill, 2022
Aaron McGarry, The Trick Itself, 2022
Katie Thomas, The future is circular, 2022
Jody Graham, Lose Grip, 2022
Source: https://www.facebook.com/HornsbyCouncil