By Craig Hingston
"We are very excited to announce our Relocates to New School Buildings," said New Hope School Director, Dianne Dowson.
The new School environment reflects a philosophy of high care and support for the students. There will be dedicated spaces that provide time out and quiet spaces both within the buildings and in the external spaces. The building design provides chill out zones and there will also be communal spaces for students to gather.
Facilities such as a kitchen and laundry assist the School as they prepare the students for life. The inclusion of these resources reflects the supportive nature of a special School.
The beautifully landscaped outdoor areas allow access to play areas and lots of room to move, explore, run around and wander.
"The new site has a village-like feel which emphasises our desire to develop a strong community of support for our students and their families. We look forward to welcoming the students and parents onsite" shared Mrs Dowson.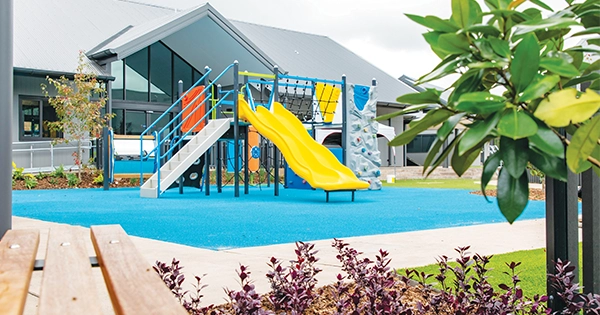 Some of the things the students are looking forward to:
I am excited. I am looking forward to going to the new school building
I've never been to before.
I'm interested in checking out the new buildings.
I want to play on the new playground equipment.
I want to be in my new classroom, with lots more space.
I'm looking forward to having stronger buildings.
I'm looking forward to a bigger classroom.
I'm looking forward to having playgrounds and grass.
Contact Info:
9-15 Quarry Rd, Dural NSW 2158 Australia
Main Phone: (02)9651 0700
[email protected]
https://www.newhope.nsw.edu.au/