A 33-year-old Castle Hill man and a 58-year-old man faced Parramatta court today (April 12th) charged with the alleged murder of 86-year-old Kalim Saliba at his Cherrybrook home nearly three years ago.
Emergency services were called to the Saliba family home in Tallowood Avenue, Cherrybrook at 12.30am on Wednesday 29th April 2020 following reports two men had forced entry to the home.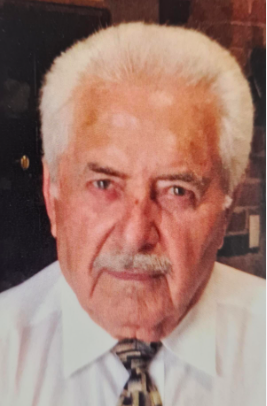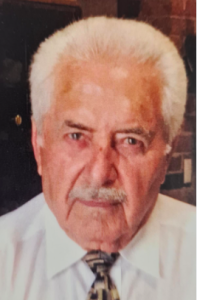 Police found Mr Saliba and his 83-year-old wife with serious head injuries. They were treated at the scene before being taken to Westmead Hospital, where Mr Saliba, who had been defending his wife during the alleged home invasion, later died
Officers from Ryde Police Area Command commenced initial inquiries into the incident before detectives from the State Crime Command's Homicide Squad took carriage of the investigation under Strike Force McCleery.
Following extensive inquiries Danny Stephen aged 33 was arrested at Castle Hill and 58-year-old Tony Tadrose at Silverwater. They were charged with murder and specially aggravated break and enter and commit serious indictable offence.
Detective Superintendent Danny Doherty said the men had distant ties to the couple.
Police will allege it was a targeted robbery, with Saliba a well-known businessman in the area.
The Saliba family owned an apple orchard in Bilpin which was up for sale at the time of the attack.
Supt Doherty said: "They would have seen him as an easy target for money … it also demonstrates how callous, craven and cowardly this act was, picking on an elderly couple in their own home".
He said Saliba, a beloved husband, grandfather and father, was "brutally" and "horrifically" attacked.
"Police allege a blunt instrument was used to cause serious head injuries to both husband and wife."
A $1 million reward announced by police in December 2021 for information had helped lead to the arrests.
The Saliba family said they were extremely thankful to police for their persistence over the past three years.
In a statement released today the family said:  "This has understandably been a traumatic and emotional time for our family.
"We lost a treasured family member, and continue to grieve the loss every day.
"While the court process is underway, our family requests privacy at this time."
Police say the two men knew the Salibas and had "distant familial links" with them.
Both men are due back in court in June.
Captions: Images supplied by Police.