Middle Dural Toy Library is thrilled to celebrate the success of its ongoing toy donation drive, which has yielded donations of over 100 toys since its launch in March. The community's generosity will allow the toy library to expand its collection and provide more educational and fun toys for children in the local community.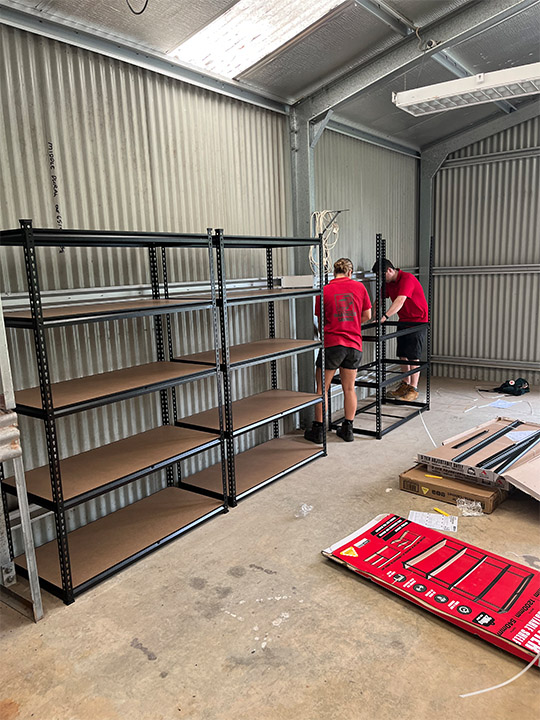 Thanks to the outpouring of support from the local community and additional storage space provided by a donation of shelving from Bunnings Dural, Middle Dural Toy Library is on track to meet its goals for the toy drive by the end of May. The success of the toy donation drive is a testament to the community's commitment to supporting the Middle Dural Toy Library's mission of providing a range of safe, clean, and educational toys for children. The toy library is nonprofit and relies on community support to operate.
To make it easy for our donors, we have set up a 24/7 donation drop point at our library located at 1 Sunnyvale Rd, Middle Dural," said Emily Kothe, President of Middle Dural Toy Library. "We are grateful to everyone who has donated toys to support the library, and for the amazing support we've received from Bunnings Dural" said Kothe. " We are thrilled with what we've received so far, and we encourage the community to continue donating new or gently used toys that are safe, clean, and in good condition. Your generosity will make a real difference in the lives of children and families in our community."
Donations can be made at the 24/7 donation drop point located at the library. Donated toys that are in good condition but aren't suitable for the collection will be passed on to other groups like street libraries or sold to help fund the library expenses.
For more information on how to support the Middle Dural Toy Library and its mission, visit www.middleduraltoylibrary.org