We moved into Mid Dural Road almost 50 years ago. In those days the road meandered down a dirt track across the creek on what is now Sallaway Road and back up present-day Johnson Road to continue on to Galston. Every time there was heavy rain the causeway would flood and our connection with Galston would be cut off.
At the time our only neighbours on this stretch were Trevor and Helen Knight, who still live across the road, and the Keiths' poultry farm which was next to what is now the Middle Dural Bushfire Brigade station. Miss Minnie Sallaway, the last member of her family, was still living near Colah Creek in the stone cottage her family had built soon after the First World War.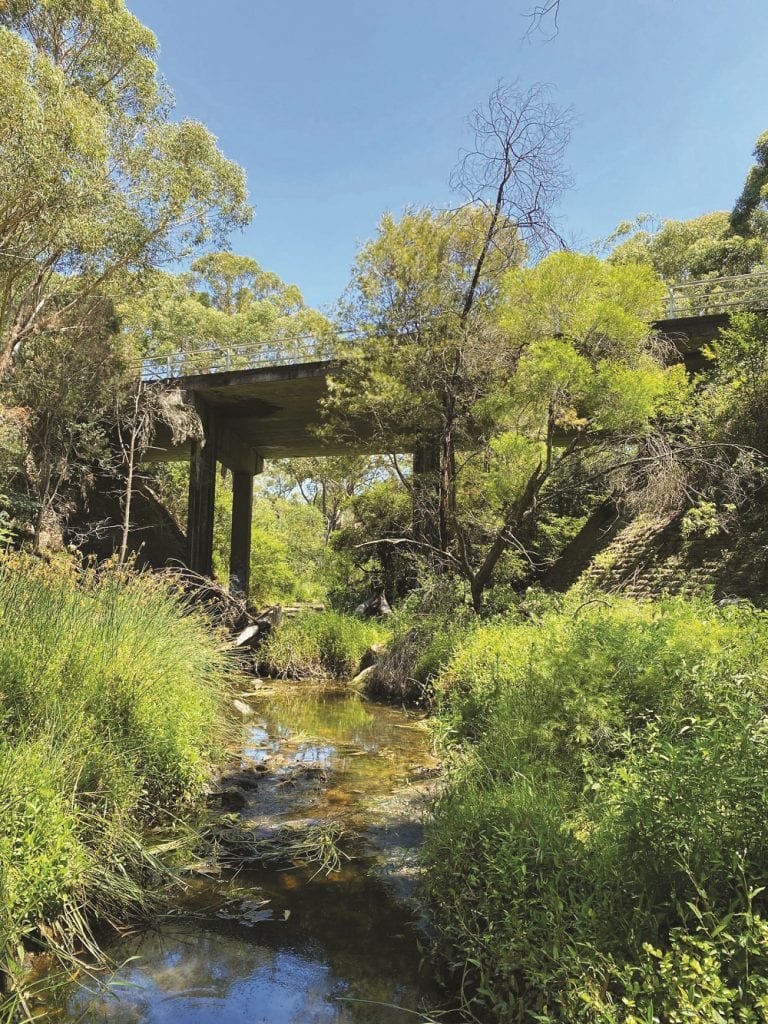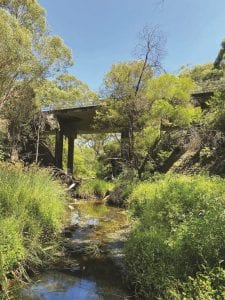 Then came exciting news. A bridge was planned to span the gully. Mid Dural Road would be shortened and fully tarred!
Construction work began on the bridge and it rose steadily until it was well above the existing landscape. Then, for about two years, the bridge stood there, tantalisingly out of reach. If you look up from the causeway on Sallaway Road you'll get some idea of how colossal it seemed. But at last roadworks were commenced to build up the level of the new road to meet the bridge. My husband and I were very young and fit in those days and one evening when we walked down to check the roadworks we realised that the road base on that day had reached up to about a metre below the bridge. We pulled ourselves up and stood triumphantly on the new bridge, thrilled to be the first locals to walk on it.
Although Mid Dural Road these days often seems to be regarded as a speedway, the section that is now Sallaway Road retains some of the country lane feeling it had when we first lived here. And we're particularly glad that its name commemorates the wonderful Minnie Sallaway and her family, who were typical of the hard-working and self-sufficient orchardists and farmers in our area in the nineteenth and twentieth centuries.
If you would like to share your street story please email me,
[email protected]