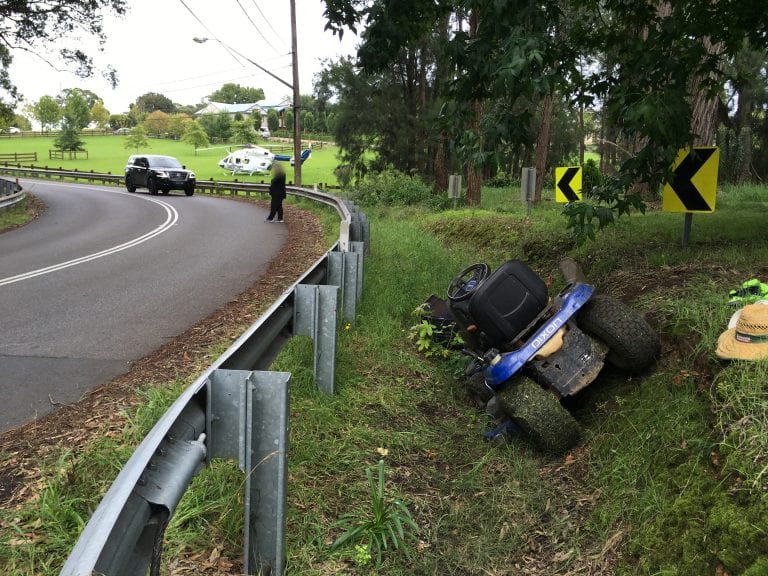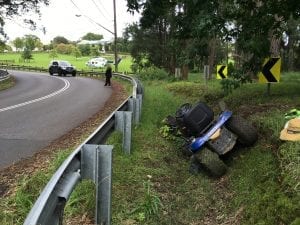 A 78-year-old man has fallen from his ride-on lawn mower on the property of his Galston residence and sustained injuries to his head when he hit a guard rail. He lost consciousness from the impact and bystanders provided first aid for the man.
CareFlight's Rapid Response Helicopter was tasked by NSW Ambulance at 11:15am and landed 15 minutes later in an adjacent property where NSW Ambulance paramedics were providing initial treatment.
CareFlight's specialist doctor and NSW Ambulance critical care paramedic performed a clinical assessment on the man and conducted an ultrasound to assess his injuries.
The man was taken by road in a stable condition with NSW Ambulance to Westmead Hospital under ongoing observation from CareFlight's clinical team.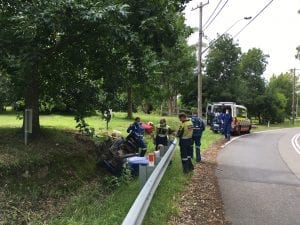 ENDS
Photography from the scene attached. Credit: CareFlight.
About CareFlight
Established in 1986, CareFlight's mission is to save lives, speed recovery and serve the community. CareFlight provides the highest standard of care to our patients. Our doctors, paramedics and nurses are specially trained to care for seriously injured people who need emergency treatment at the scene of an accident. We also look after seriously ill people who need to be moved between hospitals for specialist care. CareFlight medical teams use helicopters, turbo-prop and jet aircraft and road vehicles.
https://www.facebook.com/MyCareFlight
https://twitter.com/MyCareFlight/