A spacious and light-filled apartment – with a view into the treetops – has helped deliver the perfect retirement lifestyle for Joy and Greg Newling.
Eighteen months ago, Joy and Greg made the decision to downsize into a newly-built retirement village apartment at Uniting Bowden Brae.
Apart from freeing up some capital for retirement, the couple also wanted to continue to live within northern Sydney and still be able to entertain friends in their home.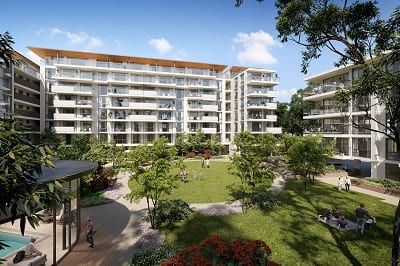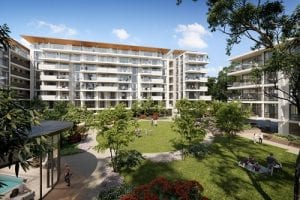 The couple particularly loved the spacious 3-bedroom apartments with a view through the huge windows into the treetops of the project's green space.
Soon after, Joy and Greg, who are in their 70s, moved in.
"The move out of our old home in Wahroonga also meant we could sell the lawn mower for good, which I loved," Greg said. "And the best thing is that we still have our independence, while enjoying strong community connections and support here."
In addition, expressions of interest are now open for a further 101 apartments, which feature either two, two plus study or three bedrooms. These apartments, along with the project's community facilities – indoor pool, gym, clubroom, hair salon and café, are expected to be complete by mid-2021.
"We had to make all the decisions on living arrangements for three of our parents, which wasn't easy. The experience made us determined to make our own decisions that worked for us, and save our family from having to make those decisions," said Greg.
---
For more information about the Uniting Bowden Brae retirement village, including to book a tour of our display apartment, get in touch with our team by calling 1800 864 846 or visit uniting.org/Bowden-brae.