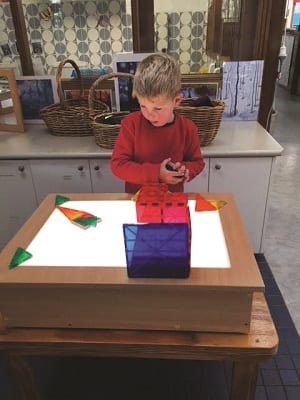 I would like to thank our preschool community for all of their input into our recent "Bake Sale" which was held at the front of the Bendigo Bank last month. Thank you to all of our wonderful families and extended families that baked yummy goods for us to sell and those that also came to buy goods. We were genuinely amazed at the generosity of our families, fantastically we raised over $1000 which we have used to purchase new toys and equipment for our pre-schoolers. Thank you also to Bendigo Bank who allow us to hold the sale on their doorstep- a fantastic result!
On Monday 31 st July we will be welcoming the local playgroup who will be visiting our preschool to see what preschool is all about. If you too would like to visit please telephone or email to let us know that you too would like to attend. The session will run from 9.30am.
This term we will be commencing our enrolment process for 2018, please feel free to call in to our beautiful preschool to collect a waiting list application if your child is turning 3 and would like to attend our preschool next year. We are a community based preschool that caters for up to 30 preschool aged children 3 to 5 years from 8.00am-3.30pm.
Please contact our director Rebecca Onslow on 9653-2252 or email [email protected] We look forward to hearing from you soon!