What would you and your family do if the bushland near your home caught fire? Would you leave early, or stay and defend? These are just some of the questions being addressed by Hornsby Shire Council's new bush fire education program launching this spring.
In Hornsby Shire, two-thirds of all properties are situated within 350m of bushland reserves and National Parks, meaning a large proportion of homes are at risk.
With funding from the Australian and New South Wales governments, the Building Bush Fire Resilient Communities Education Program will ensure residents are better prepared, helping to mitigate the impacts of bush fires.
Residents now have access to a raft of resources and information specifically useful for the Hornsby Shire area on a new Bush Fire Aware Hub on Council's website at hornsby.nsw.gov.au/bushfireaware
This one-stop-shop contains relevant advice from the NSW Rural Fire Service and other authorities on how to prepare for bush fires, including:
• Questions to consider in your bush fire survival plans
• Important items to pack in your emergency kits
• Tips on how to prepare your pets (including livestock)
• Advice on how to prepare your suburban and rural properties
• Bush fire insurance tips
• Links to local Rural Fire brigades and Fire & Rescue stations and much more!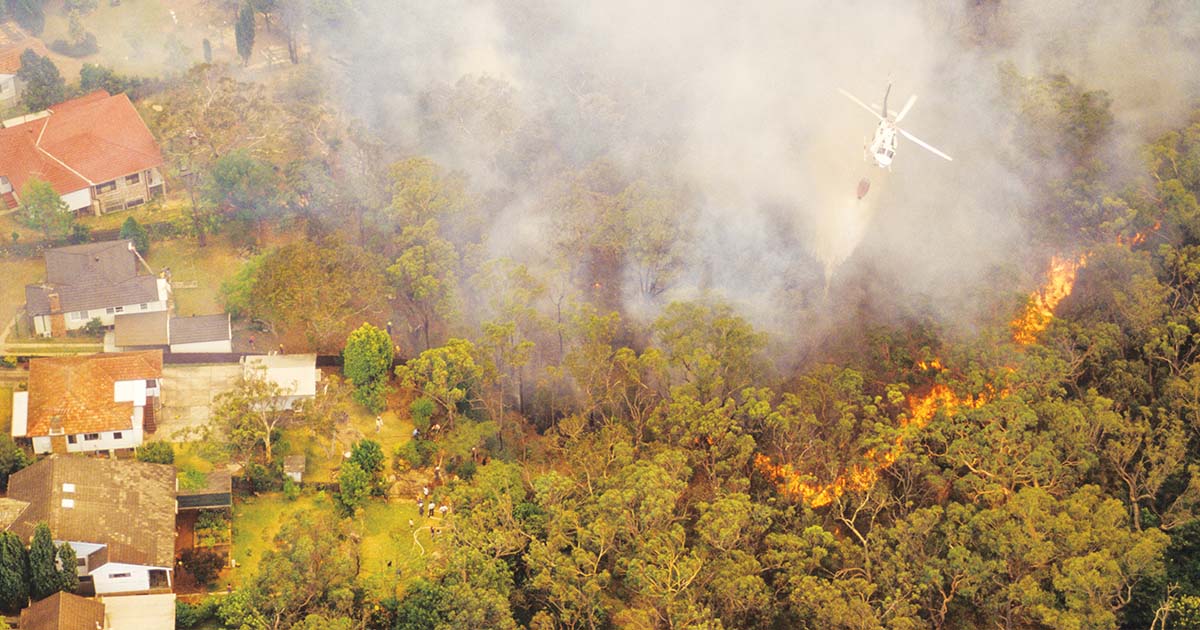 As part of this program, Hornsby Shire Council will also be able to upgrade its education trailer (with funding support from Reconstruction Authority and in cooperation with Ku-ring-gai Council) to continue taking the message to residents living in bush fire prone areas through targeted street meetings. The funding will also support development and distribution of a range of informative educational resources across the Shire.
Hornsby Shire Mayor Philip Ruddock AO said this initiative will make sure local residents are empowered with knowledge to make informed choices when facing bush fire hazards.
"We have all seen the devastating impacts of bush fires over the years. And with the current outlook on the upcoming bush fire season being high risk, it is essential that as a community we are best prepared for bush fire events," Mayor Ruddock said.
"We thank the state and federal governments for their support. The community engagement, preparedness and prevention strategies, and risk mitigation initiatives in this program, will keep our residents safer and stronger in the future."
Hornsby Shire Council secured more than $80,000 under the Disaster Risk Reduction Fund grant program, which is jointly funded by the Australian and New South Wales governments.
For more information about bush fire preparedness, visit hornsby.nsw.gov.au/bushfireaware