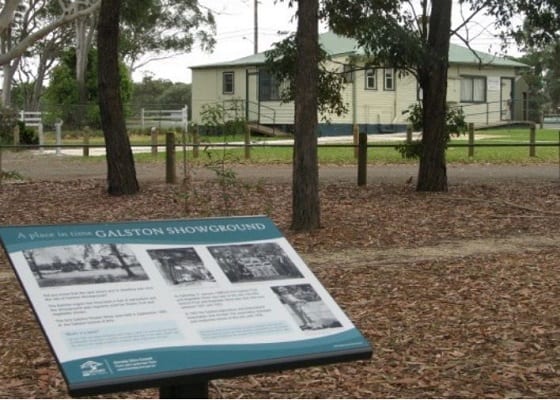 The Society has a busy year planned. Over the ten meetings, held on the second Saturday of each month in History Cottage beside the Cenotaph in Galston, members and visitors will hear nine guest speakers, take part in fascinating tours and present the annual June Roughley Memorial Lecture in the Arcadia Community Hall and access the history of your property. It will mount the regular ANZAC display, respond to your research enquiries and show visitors through our photograph and map collections. Readers of the local newspapers will enjoy the historical articles prepared by researchers.
As can be imagined all this requires quite a bit of behind the scenes work. Like all community volunteer organizations the number of members available is falling. The Management Committee knows, through feedback, the community values the Society and its work.
The greatest assistance the Society can receive, from the community, is an increase in active membership. Our guest speakers deserve to have a larger audience and enthusiastic researchers, of land and family history, would be of great value.
We know there are greater pressures on people's time but maybe there is space, in a busy schedule, for a new interest in our local history.
Give Michael Bell a ring on 9653 1365 if you would like more information. Better still come to the first meeting for 2018 on Saturday the 10th February at 2.00pm in History Cottage. Learn more about the speakers and tours planned for the year and hear Garry Smith's talk "PROMISE OF BETTER HUSBANDS TO COME" on the insecure place of women in the early Twentieth Century. Stay for a coffee and a chat.
Further information is on the Society's web site.