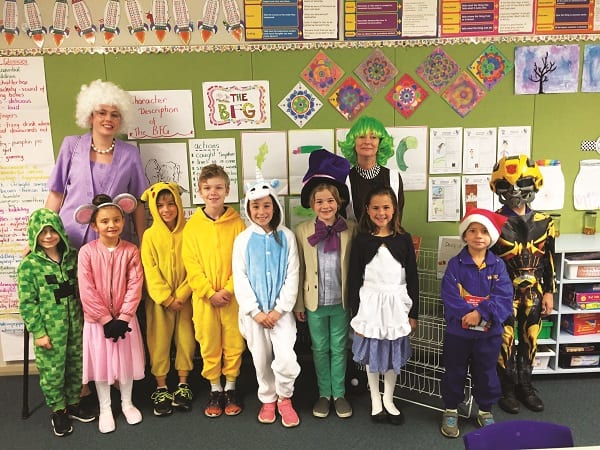 Another full term has flown by, with the children participating in many learning activities. Book week began with all children and staff dressing up as their favourite book character.
Book Week continued with a Book Fair, Open Classrooms and a whole school performance of the Musical Three Billy Goats Gruff. All three Kinder billy goats entertained the crowd as did the superbly acting Troll. A wonderful orchestra and storytellers backed all the actors. A great show.
Hillside participated in raising money for Cupcake for a Cure, which raises money for research into children's cancer. Over $100 was raised with the children enjoying buying and eating delicious cupcakes.
Congratulations to Antonia, Amelia, Thomas and Samuel in the Regional Finals of the Premier's Spelling Bee held a Mona Vale PS on Thursday 7th September. Antonia, Amelia and Samuel made it to Round 2 with Thomas going through to Round 4! Well Done.
Monday 11th September saw Hillside's relay team, Arabella, Madison, Harrison and Joshua, head off to Area Carnival at Homebush to participate in the Small School's relay. A sensational win sees them heading off to the State Carnival early next term. Arabella also ran in her age races in 100m and 200m. Congratulations to everyone.
Hillside extends an invitation to the whole community to attend the Hillside Dinner and Auction night on Saturday 4th November at Glenorie RSL. Starting at 7pm and costing $40 per person, a great night of food and fun is guaranteed!
Please contact the school office on 965214599 for more details.