Letting Loose
A few Fridays ago, my sister, her friend and I all attended a Zumba class at the Galston Community Centre hosted by the wonderful Nina. She made us all laugh and best of all made the class fun. Not to mention the welcoming feeling made by all the other ladies who came! They were not afraid to potentially embarrass themselves, which encouraged all three of us to do the same. Nina welcomed people onto the stage at the front of the class to dance with her, I even gave it a go. All the dances we did were different, which stopped the class from becoming tedious. This class made us all let loose and just have an overall great time, which was needed. Nina learnt everyone's names, which made us all feel very welcome. I don't think there was a moment in her class where I wasn't smiling or laughing. The atmosphere lifted spirits and made the rest of the day great, even though it was the last day of holidays. I highly recommend it and I will definitely be back again, maybe with a few friends! It was a great way to start the day and end the school holidays.
contributed by Emma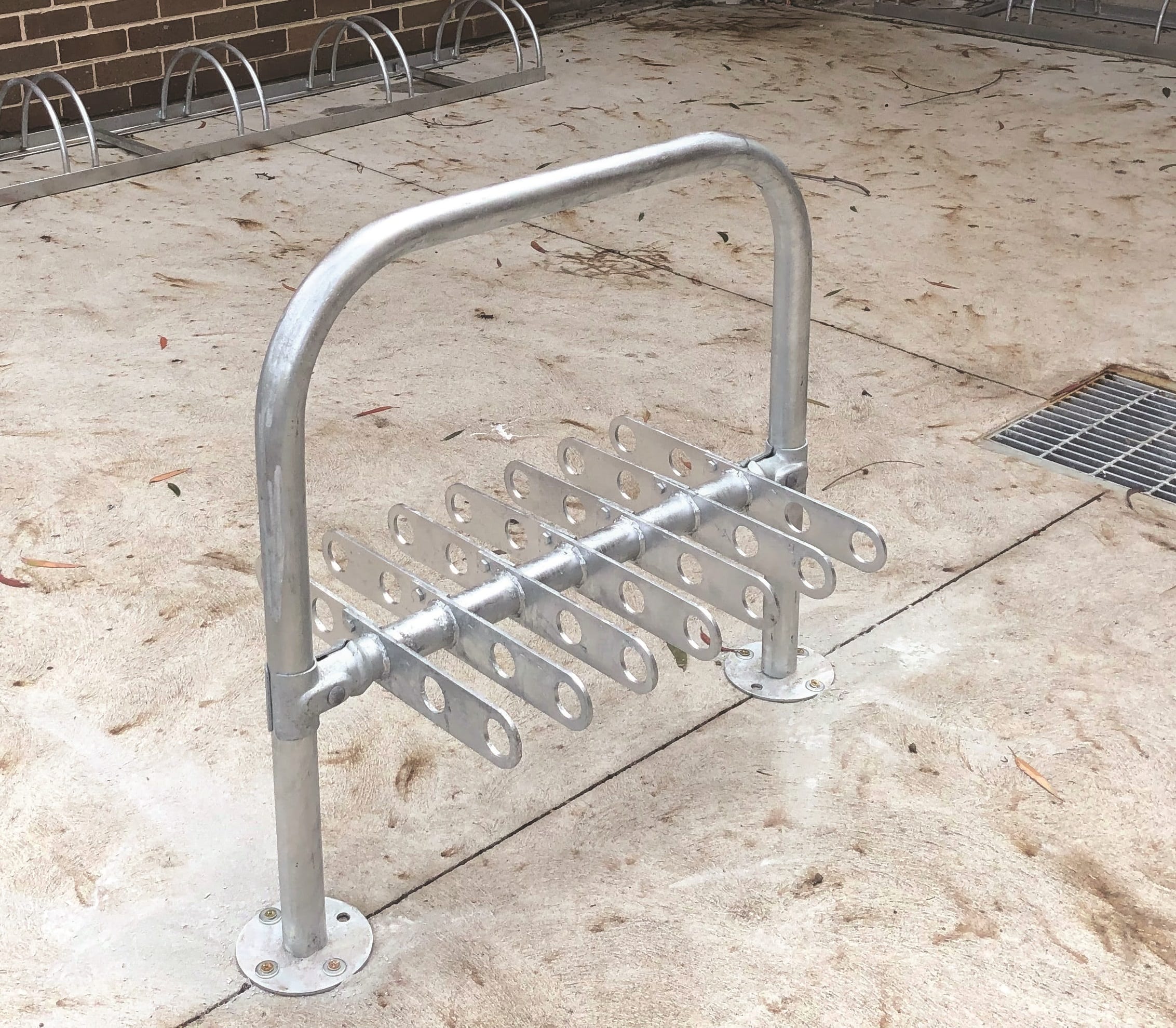 New GHS bike racks
Galston High School has a newly-installed bike and scooter rack area. It is situated in a niche adjacent to Waddell Cottage, under the watchful windows of the school admin offices. There are enough racks to store and secure 40+ conveyances- anything from skinny, to fat tyre bikes or scooters. That will mean less motor vehicle traffic around the school and 40 local high school scholars who will be self-sufficient, happier, fitter and much more engaged with their environment…. and it sure beats waiting for the bus or a busy parent pick up.
The racks were installed during winter school holidays and funded through the library rebuild.
By Susanna Mills