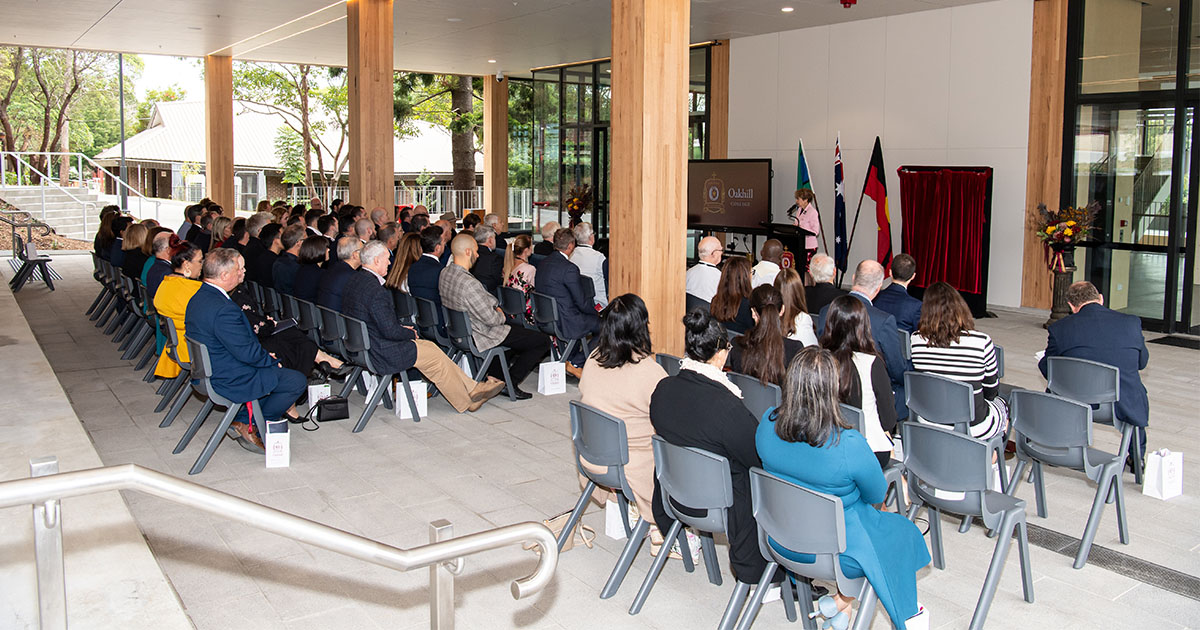 Oakhill College has recently opened its brand-new, stateof- the-art Innovation Hub, with cutting-edge technology and science rooms for unparalleled learning experiences.
The building works in harmony with the natural environment and ensures no fossil fuels are emitted, dramatically reducing the College's carbon footprint. The use of timber provides natural heating and cooling, seamlessly integrating the building into the surrounding landscape. Every detail has been thought of to create an optimal, collaborative learning environment for students now and well into the future.
The opening of the building was a star-studded event, with Margaret Beazley, the Governor of NSW, and other esteemed guests in attendance. Her Excellency highlighted the significant contributions of the De La Salle Brothers to education worldwide and their vision that has influenced Oakhill's approach to teaching and learning. The College couldn't have accomplished this magnificent space without the professionalism, support, and collaboration of FDC, MostynCopper, BVN, Viridi, Urbis, and DCWC, to name a few, and the College thanked them for creating an enduring legacy.
This building represents Stage 3 of Oakhill's Master Plan, with the next two stages being the Canteen and The Commons. As the College embarks on this exciting new chapter, we look forward to seeing our students thrive in these new spaces and reach their full potential. Oakhill College is proud to offer learning experiences that are second to none and remains committed to delivering an exceptional education that prepares students for success in a rapidly changing world.