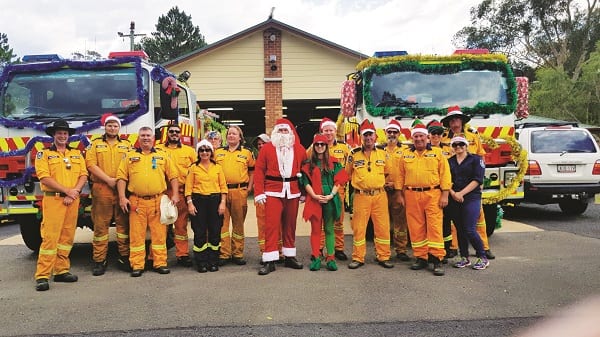 Glenorie Fire Brigade Visit Richmond RAAF Base
Brigade Members were lucky enough to visit Richmond RAAF Base in January. They were given a tour of the RFS Aviation Section and were lucky enough to get up very close with the VLAT (Very Large Air Tanker), "Nancy Bird". They also got to see how the retardant is made up and how it is delivered to the Air Tanker. Nancy Bird can hold up to 44,000 litres of water and is filled in fewer than 10 and a half minutes. Our members then went to the RAAF Base Fire Station for a tour of the Station and Vehicles. The vehicles are very large and can hold 8,000 Litres of water which can be emptied in less than 1 and a half minutes. We had a great day. Thank you to all the staff at the RAAF Base for showing us around, a great day was had by all.
December Santa Run
Once again, it was great to get out and see all the smiling faces as we chauffeured Santa around Glenorie Village. All of this couldn't have happened without the amazing support of Glenorie Woolworths. Thank you very much to the team at Glenorie Woolworths for your support of our Santa Run and all the other support you gave us throughout the year.