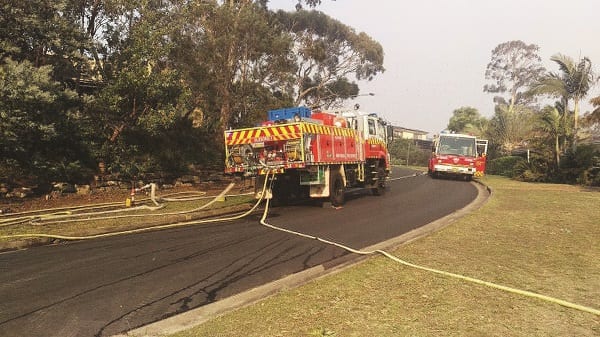 The Hills Strike Team to Holsworthy Range Fire
Glenorie Brigade were paged at 10:30pm to immediately respond with many other brigades from The Hills District to assist with property protection at Sandy Point. The team had to deal with very strong winds and erratic fire behaviour along with a number of other strike teams from as far away as The Hunter, Wollondilly and Illawara areas. Glenorie 1 with a series of 2 crews were assisting for a period of roughly 24 hours. A great job was done by all members. This is a strong reminder that although we are out of the bush fire period it is still very dry with an elevated fire risk remaining. We encourage all residents to always ensure their properties are prepared and Bush Fire Survival Plans are up to date.
Come and Join Us!
We are always looking for new members and we would love for you to come and join our amazing team. By being a part of the Rural Fire Service, you will become a very important part of the community and learn a number of new skills, best of all you will be joining a great group of people. We only need you one night and one afternoon per month and calls when available. If you interested and would like some more information call our Recruitment Coordinator on 0422 168 914 or message us on our Facebook page.
For further information go to www.rfs.nsw.gov.au or contact the Brigade: Station Phone: 9652 2017 (leave a message and someone will get back to you) or talk to a real person, James: 0422 168 914. Visit the brigade stand at the Glenorie Growers Market on the fourth Sunday of the month in the grounds of Glenorie RSL. Facebook: Glenorie Rural Fire Brigade Email: [email protected]