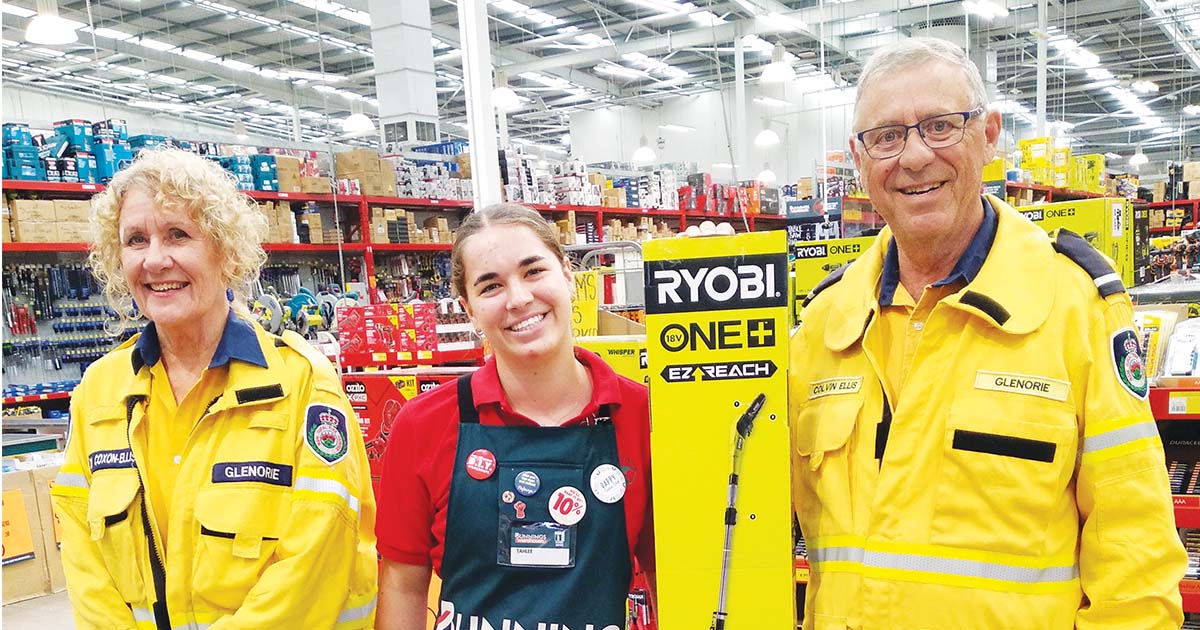 THANK YOU BUNNING WAREHOUSE DURAL!
We would like to express our appreciation to Bunnings Warehouse Dural for their recent donation of a battery powered pole saw.
The generous donation will be a valuable addition to our firefighting equipment and tools. Having the right tools for the job can make all the difference in an emergency and this is especially true when we are called out to incidents relating to storm and tree damage. With the addition of the pole saw, we will be able to remove dangerous branches safely and easily.
We are extremely grateful to Bunnings Warehouse Dural for their continued support of Glenorie Rural Fire Brigade. We look forward to putting the pole saw to good use and helping keep our community safe.
ARE YOU PREPARED THIS WINTER?
As we move into the winter months and start pulling out our heating appliances, it's important to be aware of the potential risks that may lead to a house fire this winter.
Here are some helpful tips to keep your home stay safe this winter:
1. Do not leave heating appliances and fireplaces unattended: When leaving your house or going to bed it is important to ensure that all heating appliances are turned off and open fireplaces are extinguished. All flammable materials such as blankets, curtains and papers should be moved away from these appliances and fireplaces to reduce the fire hazard.
2. Check your smoke alarms: Smoke Alarms Save Lives. It is vital to make sure that you have working smoke alarms installed in your home. These smoke alarms should be checked and cleaned regularly to ensure that they are ready to protect yourself and your home.
3. Have an escape plan: In the event of a fire, having an escape plan can save your life. Make sure that all family members are aware of your evacuation plan and know how to escape the home quickly and safely in case of an emergency.
By following these tips and being aware of the potential risks, you can help to keep your home and family safe from fires in winter. We hope you all stay safe and warm this winter!
ARE YOU INTERESTED IN JOINING THE NSW RFS?
We are always looking for new members to join Glenorie Brigade and we have a wide variety of roles available to suit everyone, ranging from firefighting, catering, and administration roles. If you are interested in joining our brigade, contact us via our Facebook page or simply stop in for a chat when we are open. The station is open Monday nights from 7:30pm, and Saturday afternoons from 2pm.
You can also scan here to fill in an EOL.