By Heather Seacy
Glenorie Fire Brigade was recently contacted by Penny who informed us that her ten-yearold son, Hugo wanted to make a donation to the brigade.
These were Hugo's words that he shared with us…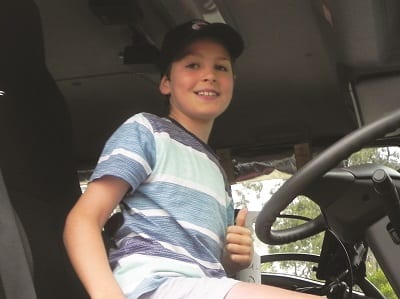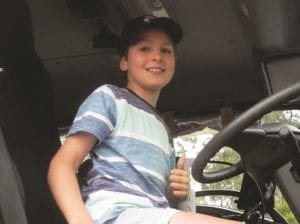 "It is with great pleasure that Anne (Hugo's grandmother) and I are able to donate the sum of $1,500.00 to Glenorie Fire Brigade. About two years ago we decided to collect for Return and Earn. It has taken a lot of scrummaging from skips, building sites, rubbish bins, the road, and our regular donors. We would like to thank Wally, Dave, Steve, Sandy, Prue, Jane and Lou."
We would also like to thank all those who helped Hugo to achieve his goal. Hugo has worked for two years saving up his earnings from Return and Earn to collect a total of $1,500.00. If you do the calculations, Hugo would have collected over 15,000 items since he was eight, to save up such a large donation. Hugo's family are immensely proud of his efforts, and Glenorie Brigade are incredibly grateful to be the recipients of such a kind and thoughtful act of community service. Being a volunteer organization, donations are very helpful to our operations. Well done and thank you, Hugo!
You may have noticed our recent operations evidenced by smoke and haze from hazard reduction burns taking place in some areas near Glenorie. These are intended to reduce the potential risks during this Fire Hazard Season. It is vital that everyone does their part to prepare their own home and property by cleaning gutters, clearing leaf debris and flammable materials from around your home, and have a fire plan in place for your family. If you would like advice or guidance with this, please contact Glenorie Fire Brigade by phone or through our Facebook page.
Other news from Glenorie Fire Brigade, Rod Derriman was recently elected Captain in the AGM, with Matt Lloyd as Deputy Captain. We congratulate them and look forward to working with them in these roles. We sadly say farewell to Captain Glynn Lloyd and wish him all the best in his new endeavors.