[vc_row][vc_column width="1/6″ offset="vc_col-lg-1/5 vc_col-md-1/5 vc_col-xs-1/5″][us_image image="77844″ size="thumbnail" align="left" style="circle" has_ratio="1″][/vc_column][vc_column width="1/12″ offset="vc_col-lg-4/5 vc_col-md-4/5 vc_col-xs-4/5″][vc_column_text]By Dr Peter Gangemi – Mayor of The Hills Shire Council[/vc_column_text][us_post_date][/vc_column][/vc_row][vc_row][vc_column][vc_column_text]Construction of a third sporting field has begun at George Thornton Reserve in West Pennant Hills.
It was wonderful to turn the first sod of soil for the George Thornton Reserve upgrade alongside the NSW Minister for Sport The Hon. Alister Henskens SC.
The upgrade includes the movement of two existing fields to the east, allowing for the construction of a third full-sized natural turf football field. Plans also include a new cricket pitch and cricket practice nets, and lighting and irrigation upgrades.
The upgrade will serve the residents of West Pennant Hills and The Hills Shire for years to come, and we look forward to our next generation of sporting champions using the facilities.
A big thank you to the State Government for topping up the multi million dollar project with a grant of $984,556 through the Office of Sports Greater Cities Sport Facility Fund.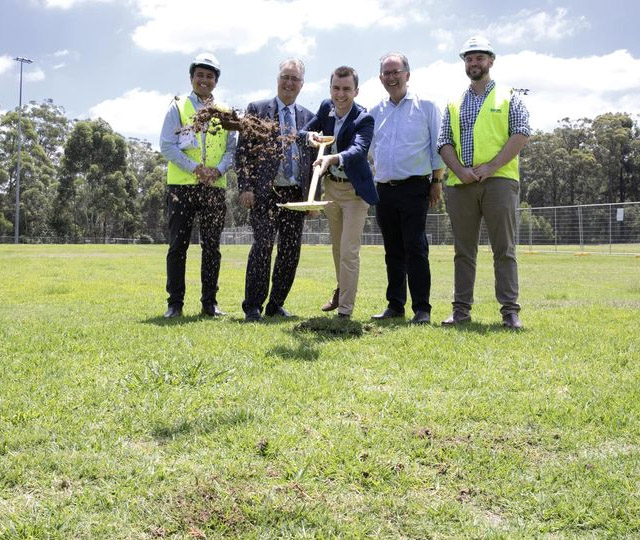 [/vc_column_text][/vc_column][/vc_row]