A recent weekend training event involved Galston firies familiarising themselves with equipment on board an Ambulance, and related medical scenarios. It's not uncommon for paramedics to seek assistance from RFS and FRNSW from time to time. It was a great turn out with a valuable opportunity to build our skills. We also made sure to adhere to current COVID-19 restrictions and procedures for these type of training events. A big thank you to all involved!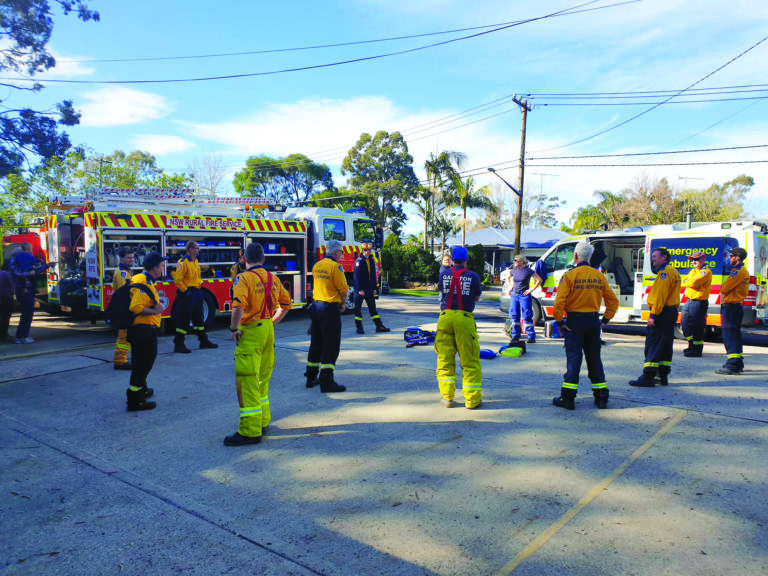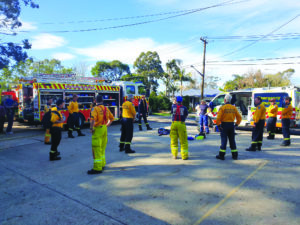 Planning a burn on your property?
You'll need to let the NSW RFS know. Luckily, it's now easier for you to notify the RFS online at www.rfs.nsw.gov.au/notify Notifying us of your planned burn can help reduce unnecessary emergency calls.
It's important to remember you'll still need to contact your local council and obtain their relevant permits. You will also need to let your neighbours know at least one day ahead.
Are you bush fire ready?
Galston RFB will help residents prepare for the upcoming bush fire season during the annual NSW RFS 'Get Ready Weekend' (September 19-20). The Bush Fire Danger Period traditionally starts state-wide on October 1 each year. Following the recent devastating bush fire season, we want to make sure everyone is ready for whatever this season looks like.
On the weekend of September 19-20, keep an eye out for Galston Firies in the community and our information posters informing everyone about our Get Ready Weekend events.
If you can't make it to our Get Ready Weekend, getting ready for a bush fire is easier than you think. By taking 20 minutes with your family to discuss what you'll do during a fire, you could save their lives, as well as your home.
Here's four simple steps to get ready for a bush fire:
Many households find that having a discussion over dinner works best as everybody is together and focused.
STEP 2 – PREPARE YOUR HOME AND GET IT READY FOR BUSH FIRE SEASON
There are simple things you can do around your home to prepare it for a bush fire, like keeping the grass low and having a cleared area around your home.
STEP 3 – KNOW THE BUSH FIRE ALERT LEVELS
If there is a fire in your area you will find its alert level on the NSW RFS website and in the 'Fires Near Me' app. You need to keep track of the alert level so you know what you should do.
STEP 4 – KEEP ALL THE BUSH FIRE INFORMATION NUMBERS, WEBSITES AND THE SMARTPHONE APP
In a bush fire, it's important that you stay up to date on conditions in your area. Download the 'Fires Near Me' app and for bush fire related information please visit the RFS website: www.rfs.nsw.gov.au or call the Bush Fire Information Line – 1800 NSW RFS (1800 679 737)
BRIGADE CONTACT DETAILS:
Duty mobile: 0491 119 152
Email: [email protected]