By Luke Cosgrove
Galston High School Community has lost a much-loved teacher and long-standing member of the school and wider community, Jill Gray. Her teaching spans two generations of the Galston High School community.
In over forty one years as a teacher with the Department of Education, with most of those years being at Galston High School, Jill contributed in many roles, notably year adviser, relieving headteacher, mentor to new teachers, colleague and coordinator of many events.
In each of these roles, she displayed, in her characteristic way, a stubborn determination to make a difference and hold the bar high. For those who knew Jill, that stubborn determination was but the face of genuine and deep care for all those around her and an insistence on making a difference.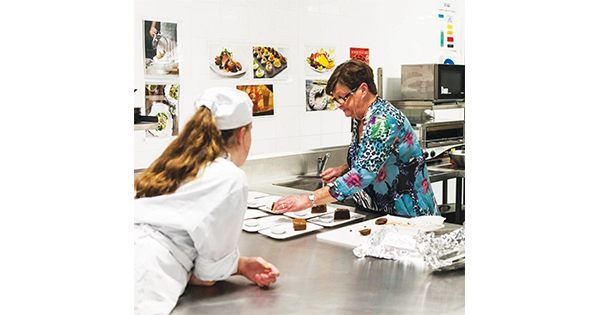 In the time that has followed Jill's passing, the enormous outpouring of condolences and fond memories from staff, past and present students and the community more broadly has confirmed what has always been known at Galston High School – Jill was a much-loved member of the school and an important figure in so many lives.
Jill had a passion for all things 'Home Economics'; food, the food industry, hospitality, textiles, sewing. She loved sharing that passion with her students. But Jill taught so much more than that: she taught her students resilience, life skills and to be the very best they could be.
Her devotion to instilling these values came with a fierce, yet encouraging, determination. Her current students have reflected fondly on her insistence for betterment. The image of Jill – feet firmly planted, hands on her hips – sighing and huffing that they "CAN do better" and that they "SHOULD be trying harder" is one that will stay with them as much for the quintessential character it captures of Jill as the belief she had in them.
Jill's current Year 11 and 12 students will set out to "do her proud" in their HSC over the next two years.