[vc_row][vc_column width="1/6″ offset="vc_col-lg-1/5 vc_col-md-1/5 vc_col-xs-1/5″][us_image image="76490″ size="thumbnail" align="left" style="circle" has_ratio="1″][/vc_column][vc_column width="1/12″ offset="vc_col-lg-4/5 vc_col-md-4/5 vc_col-xs-4/5″][vc_column_text]By Matt Kean[/vc_column_text][us_post_date][/vc_column][/vc_row][vc_row][vc_column][vc_column_text]It was a special honour to attend His Majesty, The King's reception ahead of COP27 and talk to him about his passion for the environment. King Charles has long been a strong advocate for sustainability and the environment, and I explained the important steps NSW is taking to manage the energy transition towards renewables to help our precious planet.
I am relieved that Galston Gorge is finally fully reopened between Hornsby Heights and Galston. The road was closed to carry out major stabilisation and engineering works to both repair and minimize chances of future closures to this important road. All works are now completed, and I would like to thank the community for their patience.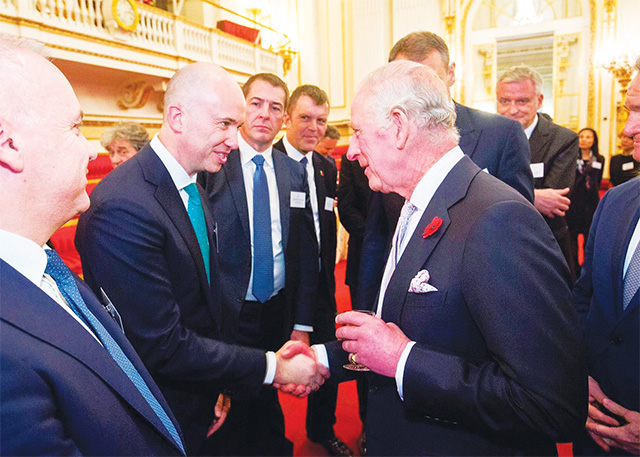 Recently it was my pleasure to host student leaders from Dural PS, Middle Dural PS and Pacific Hills. I gave them a behind-the-scenes look at NSW State Parliament and a tour of the Legislative Assembly where they witnessed lively debate.
Following on from an NSW Government commitment made back in January this year, I am pleased a historic agreement has now been reached to transfer ownership of Peat Island to the Darkinjung Local Aboriginal Land Council (DLALC). Although Peat Island is just outside my electorate many Hornsby residents had various concerns about proposals for the Island. By returning the island to the original custodians it will ensure the heritage will be both preserved and celebrated.
I wish everyone a Merry Christmas and a safe holiday period. I'd also like to thank the community for their support as we continue to ensure Hornsby is the best place to live, work and raise a family.[/vc_column_text][/vc_column][/vc_row]