[vc_row][vc_column width="1/6″ offset="vc_col-lg-1/5 vc_col-md-1/5 vc_col-xs-1/5″][us_image image="77844″ size="thumbnail" align="left" style="circle" has_ratio="1″][/vc_column][vc_column width="1/12″ offset="vc_col-lg-4/5 vc_col-md-4/5 vc_col-xs-4/5″][vc_column_text]By Dr Peter Gangemi – Mayor of The Hills Shire Council[/vc_column_text][us_post_date][/vc_column][/vc_row][vc_row][vc_column][vc_column_text]
Thank you to my Council colleagues for supporting my attached Mayoral Minute on the need to raise Warragamba Dam wall, by 8 votes to 1 on Tuesday night.
The raising of the Warragamba Dam Wall for flood mitigation is so important as our residents have endured too many major floods the last 16 months and they can't go through the cycle of destruction and recovery again. Business as usual is not an option and our residents require urgent action to better protect their homes and businesses.
That is why I joined with Patrick Conolly – Mayor of Hawkesbury over the last week to advocate for urgent action to further the project to raise the Warragamba Dam Wall.
The 2017 NSW Infrastructure Report "Resilient Valley, Resilient Communities" outlined that the raising of the Warragamba Dam wall was the infrastructure option with the highest benefit in reducing flooding of the Hawkesbury-Nepean River. The 2021 Environmental Impact Statement confirmed that the proposal to raise Warragamba Dam by 14 metres offers the most benefit towards meeting the Flood Strategy's risk reduction objectives and KPIs.
As per the 2021 EIS, raising the dam wall 14m would
Have reduced the March 2021 flood levels by 5m at Penrith and 3.6m in Windsor
Have meant that 80% of flood impacted properties in the March 2021 flood would not have been
Flooded Reduce the damage bill from $3bn to $400m in the case of a 1 in 100 year flood
It is important that Council support better flood mitigation for our residents and businesses, and that is why this week, I have appeared regularly in the media to fight for their cause
This issue will not be forgotten and the time for indecision and bureaucracy is over. The time for action is now.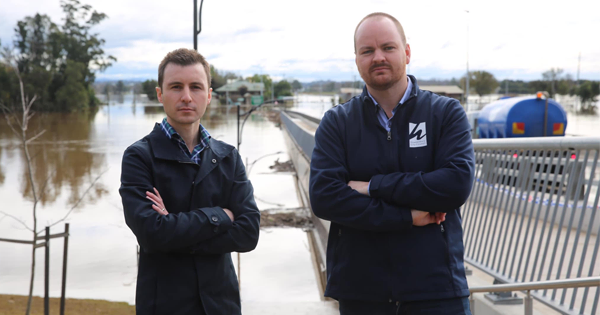 [/vc_column_text][/vc_column][/vc_row]