[vc_row][vc_column width="1/6″ offset="vc_col-lg-1/5 vc_col-md-1/5 vc_col-xs-1/5″][us_image image="82136″ size="thumbnail" align="left" style="circle" has_ratio="1″][/vc_column][vc_column width="1/12″ offset="vc_col-lg-4/5 vc_col-md-4/5 vc_col-xs-4/5″][vc_column_text]By Lawrence Machodo[/vc_column_text][us_post_date][/vc_column][/vc_row][vc_row][vc_column][vc_column_text]Eastwood Rugby, one of the powerhouses of the sport in NSW, are keen to kick off at Fred Caterson Reserve's planned premier rugby union facility.
Despite growing opposition to the redevelopment of the Reserve, Eastwood Rugby's General Manager Robert Frost said the move will benefit both the club and the Hills.
"We're certainly hoping to be there as soon as possible… hopefully that's next year," Frost said. "The relocation to the Hills is a popular move with our members and we anticipate an increase in membership once we are "on the ground" in Castle Hill.
"Originally, we were hopeful of being able to play at Castle Hill earlier but unfortunately a combination of Covid and the wet weather has put a bit of a dent in the plans," he said.
"Our members are excited by the move, tinged of course with some sadness but since the majority of our membership and our players are from the Hills, this is more a move to be closer to where they live."
The six-time Shute Shield premiers sold their TG Millner ground in 2017 to North Ryde RSL. The Hills Shire Council's masterplan (see story Pages 1 and 6) includes a premier rugby union facility for Eastwood Rugby, which it said is a pathway to elite rugby for much of north and north western Sydney up to Wiseman's Ferry. The move has the support of Rugby Australia and Rugby NSW. The reserve already has six playing fields for football, cricket, baseball, a BMX track plus basketball and tennis courts. Two more tennis courts and four hot shot courts will be added along with upgrades to the fields, car parks and spectator facilities.
Asked about the opposition to the club's move, Mr Frost said: "As you know, the Hills Shire Council formally adopted a Masterplan for Fred Caterson in 2020. Eastwood Rugby's involvement is as a result of the council advertising for a partner to help deliver the rugby union facility.
"We can't speak for the council obviously, but I note that council has publicly addressed this issue a number of times stressing all development will be subject to normal planning controls."
Mr Frost said Castle Hill and North West Sydney were massive growth areas. "So, we are very hopeful that our presence will encourage growth in the game at all levels – not only in our own club but in all the other clubs in the region." He said they are excited to support a new junior rugby club at Box Hill, adding their development manager spends time in local schools and junior clubs in a bid to increase the number of girls and women playing rugby.
"We also run the NSW Rugby Waratahs Western Rugby Academy for aspiring young athletes," Frost said. "We are very keen to ensure that there is a pathway for young elite athletes which doesn't require them to relocate in order to progress in the sport. So, you can see that we are very active in the Hills already and this will only increase in years to come.
"For many years players from all over north-west Sydney have chosen to play at our club and we intend to continue to provide a focus for players who want to progress in the game.
"We play in the premier rugby competition, the highest level of club competition in NSW. Many of our players progress to full time careers as professional rugby players, for example the newly-capped Wallaby Mark Nawaqanitawase. We also have two players in the Australian men's sevens team, both of whom are local Castle Hill boys."
"It's important the region has a successful club representing it in the premier rugby competition. Eastwood have been premiers of Sydney rugby six times in the past 20 odd years and grand finalists in three more. Our successful profile will be a drawcard for athletes for decades to come."
A council spokesperson said no date had been set for the Eastwood Rugby move. "At this stage, a non-binding MOU has been signed between Council and EDRUFC and this allows for a process of investigation and design of the facility. No formal arrangements beyond this have been established, as the design and investigation process is still being completed."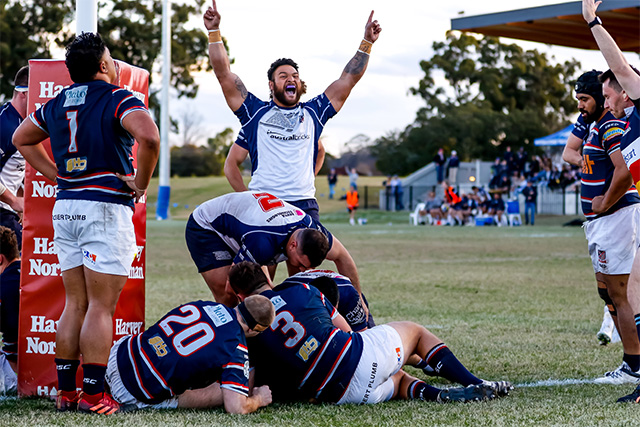 [/vc_column_text][/vc_column][/vc_row]