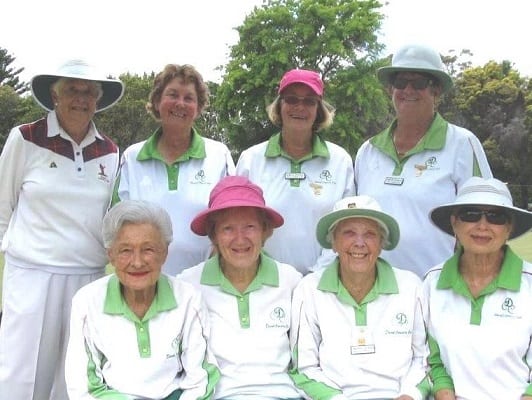 The men and women joined for a Trophy Day when all those who won, or were runners-up in, events in 2017 received their trophies. Led by President Rob Whiddon the men all arrived in very bright/Christmassy shirts which were almost matched by the ladies. A number of repeat winners wore a track to the dais as a reward for their consistent play over the year.
Doug Farlow was awarded the Dural Men's Bowler of the year and Christine Fitzgerald received, among many awards, the most improved lady.
Between the prize giving and a happy game of bowls, members enjoyed a lunch provided by the club's new restaurant Fedele's at Dural.
The final women's event, the President's Drawn Fours, was won by Eileen Bromley's team of Marilyn Bonvino, Margaret Yeend, and Christine Fitzgerald. Leone Lesslie subbed as skip in the final. The runners-up were Brenda Palmer, Kay Turrell, Barbara Wood and Suzanne Vindin.
Contact Eileen or Rob on 0432 181 635 or 0411 375 580 if you would like to start bowling!