The Galston community has been left frustrated over Hornsby Shire Council's decision to push back significant upgrades to the Galston Aquatic and Leisure Centre.
Council recently announced that the upgrades had been bumped to mid-2023 due to "unprecedented weather" and "material shortages".
Glenorie resident Matthew Hammond expressed his dissatisfaction with Council's timing of the upgrades, telling the Galston, Glenorie and Hills Rural News that it could have been planned out better.
"They had the entire COVID lockdown period where people weren't allowed to use the pool, and construction was one of the few industries that largely ran uninterrupted during COVID," Mr Hammond said.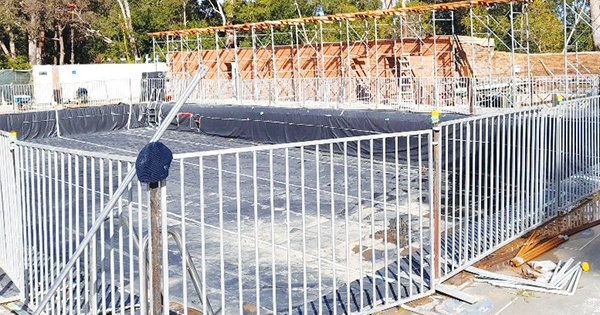 "Instead, they waited until all the restrictions finished, and life returned to normal, and that's when they decided to start demolishing it."
Mr Hammond further highlighted the difficulty of not having access to the local swimming pool, particularly with the closure of Galston Gorge.
"We were trying to get the kids back into swimming lessons, to get back into a normal routine. So now we've sent them off to the Hornsby pool, but with the Gorge now shut, it makes it harder and harder to get anything done," he said
Similar sentiments were shared by Glenorie resident Merri Yates, who said the Centre shutdown was particularly hard for parents.
"We were talking about it the other day, that some people have had to stop taking their kids to swimming lessons altogether, because it is such a hike to Hornsby pool, especially with the Gorge closed. It's just such unfortunate timing," Mrs Yates said.
The planned upgrades are set to include a new first aid room, accessible adult changing rooms, unisex facilities, a family changing room and a Learn to Swim Pool.
Further initiatives include increased accessibility to the centre (braille and tactile signage), as well as accessible entries to be installed in the existing 25 metre and learner pool. – BY VIRAG TOTH