Before all else, a shout-out to one of my favourite long time patients Mr Bob Britton of Kenthurst (a.k.a Mr Rennmax, look him up if you like fast cars)– a self-proclaimed avid reader of the magazine and always a pleasure to have in the surgery. Dental Anxiety
He promised me he reads my occasional editorials; I'll be quizzing you on this one Bob!
I have worked in the dental industry for over a decade now and have spent a great amount of that time listening to how patients feel at the dentist. I am often the first point of contact for new patients who call to book an appointment, or I greet them at the front desk. If I could receive $1 every time someone shares a traumatic dental experience and their subsequent dental anxiety with me, I would be richer than Jeff Bezos! Dental treatment can feel suffocating.
We lie back in a chair with a bright light shining in our eyes and someone wearing giant goggles staring down at us with pointy instruments at the ready, not to mention the high-pitched noises! If we have had a scary or painful experience before, the anticipation of more pain is enhanced, and the anxiety can begin hours or even days before the appointment. Our nervous systems are in fight or flight mode and for some patients it can be seriously debilitating.
As the dental team, understanding these feelings and having empathy is just about the most important thing you can provide for a nervous and fearful patient.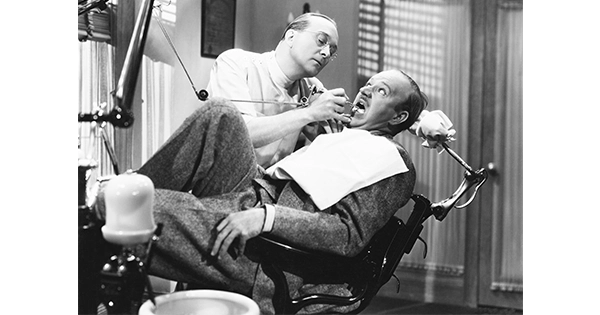 We find that for most people, knowledge is power over anxiety. Understanding the treatment process, the instruments and materials we use, and why we use them, can be incredibly effective in reducing anxiety. This can also give our patients a sense of agency and control over their own treatment.
We are big believers in making sure our patients know they can take a break at any time in the chair (sometimes this is helpful in giving your jaw a break from being open too!). If the noise sets your teeth on edge (so to speak), you are more than welcome to bring your airpods or noise-cancelling headphones if you prefer the sound of your favourite True-Crime podcast over the suction!
We do our best to be as caring, gentle and sensitive as we possibly can. Sometimes, a little extra help is needed especially for children who are particularly anxious. Dr Rina is qualified to provide Nitrous Oxide sedation, otherwise known as Happy Gas. Some of you readers may have experienced this before. It is a very safe form of sedation that is quick to work and quick to wear off. For children and adults alike, it really can transform your experience.
If you have had a bad experience at the dentist or you suffer from dental anxiety, come and see us. You will be looked after by people who understand how you feel.
I'm always open to suggestions too, if you've had a great experience and feel there might be something we can do better, email me at [email protected].
Interested in sedation?
Give me a call on (02) 9651 1806 and let's chat.
Visit us: www.roundcornerdental.com.au
---
Miranda Huxtable – Practice Manager at Round Corner Dental