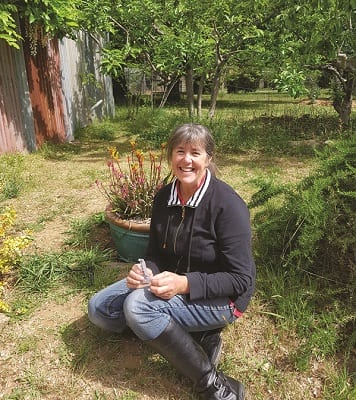 I am excited to offer my services as a mobile counselling psychotherapist to the area I grew up in and love so much. My passion for helping people has been with me a very long time. My parents June and Peter Lynch were very active in helping others in our community.
My Father with the help of Dr Connelly, started the St Vincent De Paul in our area, and my Mum was always looking after other children while their Mums got back into the workforce. (Well before preschools and daycare).
Having completed my PACFA accredited "Professional Training in Counselling Psychotherapy " I feel very privileged to have immersed myself in studying one of the most effective counselling psychotherapy skills available. I have learnt how to have a deep appreciation and respect for each individuals pathway and I'm committed to ongoing education in the area of mental health. I've long had the belief, we need to be doing more at a community level to help and support people and children that may be battling difficult issues . I continue to work with our seniors in our area, supporting them living in their own home or Retirement Village or Nursing home. My interests are also working with Dementia and palliative care patients.
My other love is working with children. I have previously worked at Galston Long Day Care Centre and for the past 17 years have taught SRE or Scripture at Arcadia and Galston Primary Schools. The children bring me so much joy. It has been so meaningful for me to be learning together and experiencing what the children bring to the classroom.
Now that I am offering my Counselling services, I look forward to seeing people wherever they feel most comfortable. Please call me if you would like any more information.