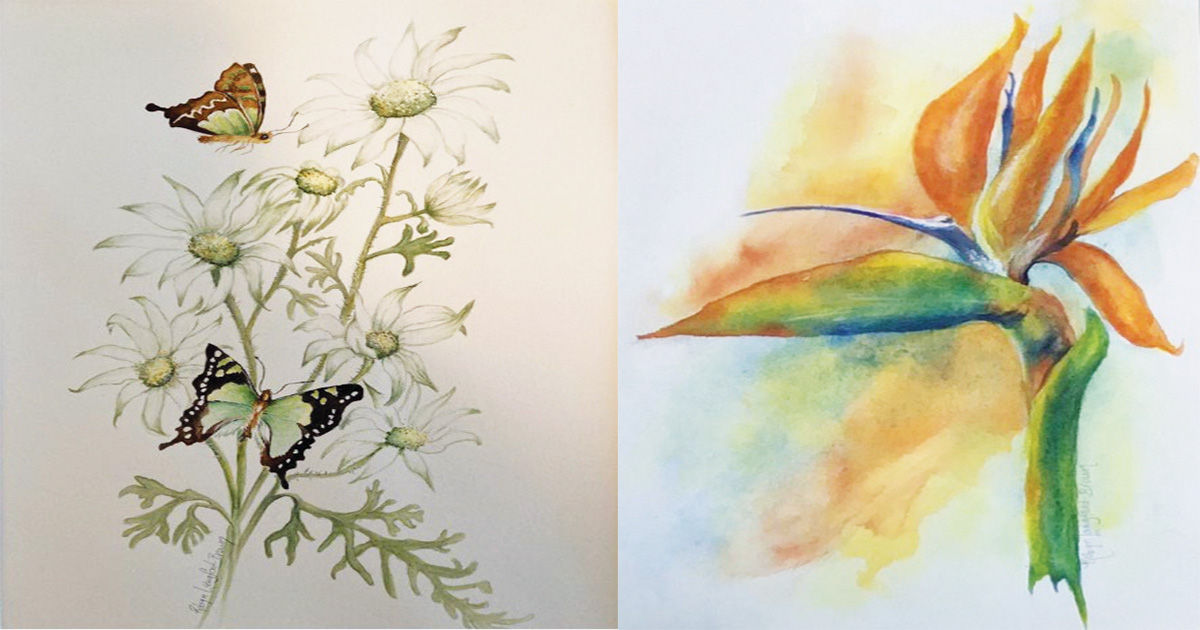 DEMONSTRATION – SATURDAY 8TH JULY 2.00PM
Robyn Langford-Brown "Botanicals in watercolours"
Robyn is a Botanical Artist painting in watercolour and is a long-time member of the Botanical Art Society of Australia.
During the demo Robyn will explain what is botanical art with the use of transparent watercolours, limited palette and tonal graphics.
Botanical art starts with accurate drawing of the specimen for proper identification, and excellent rendering of it in watercolours on good paper to finish as a beautiful illustration of the plant.
Visitors are welcome to join with the Castle Hill Art Society 7.30pm at Castle Glen Community Centre, 157 Ridgecrop Drive, Castle Hill.
---
Enquiries 9899 3179 or visit www.castlehillartsociety.org.au