CRL Hypnosis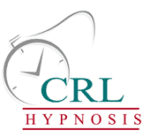 Business Name:
CRL Hypnosis
Long Business Description:
CRL Hypnosis, a successful hypnotherapy practice in the Hills / Upper North Shore area of Sydney, can provide the skills and expertise to help you achieve your desired outcome. The Principal of CRL Hypnosis, Cherie Richey-Lowe, is an experienced Clinical Hypnotherapist, a certified NLP Practitioner and the founder of Comfortbirth Australia (a specially designed programme to assist both mother and baby during childbirth, through the use of hypnosis).
CRL Hypnosis offers a professional, caring, and insightful environment to all its clients. The range of services offered includes Clinical Hypnotherapy, Neuro Linguistic Programming (NLP), Thought Field Therapy (TFT), and Comfortbirthing.
[email protected]
Address: Suite 54, 15 Terminus St, Castle Hill NSW 2154
Back to the homepage