If you're looking for a spectacular Alcantarea for a large display pot, a delightful tiny Tillandsia for a small courtyard or anything Bromeliad in between, you need to visit the Bromeliad Autumn Show.
The Bromeliad Autumn Show will be held at the Federation Pavilion, Castle Hill Showground on Saturday, 20 May between 9-4pm and Sunday, 21 May between 10-3pm.
Exquisite and rare bromeliads from local, interstate growers and collectors will be on display and for sale to the public including a Victorian Tillandsia expert with many rare and unusual plants. Glenorie respected grower Allan Beard, as will Jan and Jon Townsend, from Bonville near Coffs Harbour with their very colourful Bromeliads.
"If you're a bromeliad enthusiast or just looking for plants that are colourful, drought tolerant and very low maintenance. There's something for everyone at our show." said Ian Hook, President, BSA.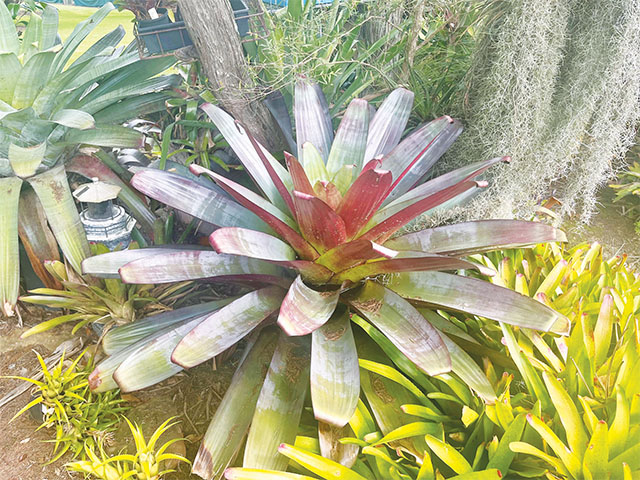 There will be a display of the Bromeliad competition winners, 20 plant sale tables that are continually restocked, books, pots, information and free advice available from experienced growers.
"I just love the Bromeliad Society, with their friendly members that are generous with their time, knowledge and sharing of their plants. I volunteer to assist at their shows and I have so much fun, so I encourage everyone to come along" said Elaine Fletcher, volunteer.
There is plenty of parking on site, admission is free to the show. Please bring a box for your purchases."
For further information call Ian Hook on mobile 0408 202 269 email: [email protected] or check out the website https://www.bromeliad.org.au