[vc_row][vc_column width="1/6″ offset="vc_col-lg-1/5 vc_col-md-1/5 vc_col-xs-1/5″][us_image image="81825″ size="thumbnail" align="left" style="circle" has_ratio="1″][/vc_column][vc_column width="1/12″ offset="vc_col-lg-4/5 vc_col-md-4/5 vc_col-xs-4/5″][vc_column_text]By Annette Madjarian[/vc_column_text][us_post_date][/vc_column][/vc_row][vc_row][vc_column][vc_column_text]The flood-affected Hawkesbury community has access to a new three-lane boat ramp at Wisemans Ferry, following the devastation of two major floods in the area.
It's hoped the boat ramp would breathe new life into the recreational facilities of the Hawkesbury River community and provide locals (and tourists) with ample access to the water.
The ramp consists of a new pontoon, car parking with 163 bays for vehicles and boat trailers and 29 bays for single vehicles, and a new amenities block. Project-managed by Hornsby Shire Council, it was co-funded by The Hills Shire Council and the NSW Government.
Hornsby Shire Mayor Philip Ruddock said he "hoped the new facilities would become a symbol of hope and renewal for the people of Wisemans Ferry who have endured so much over the past few years".
It's also hoped the boat ramp would increase tourism as the region recovers from the worst floods ever for residents of the Hawkesbury and surrounding communities.
A new playground has also been opened, with a walking trail and village green expected to be built this year.
For more information about the new facilities, go to https://www.hornsby.nsw.gov.au/wisemans-ferry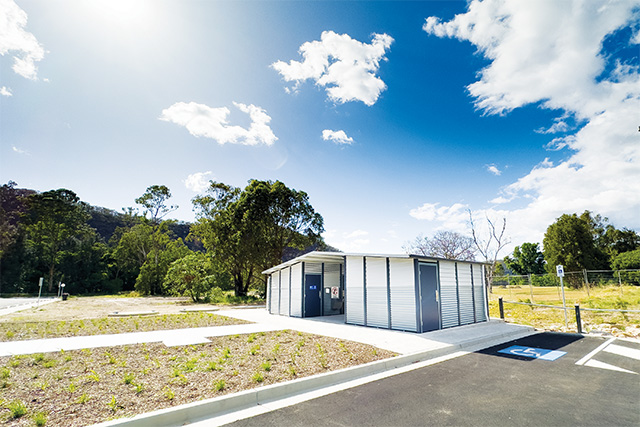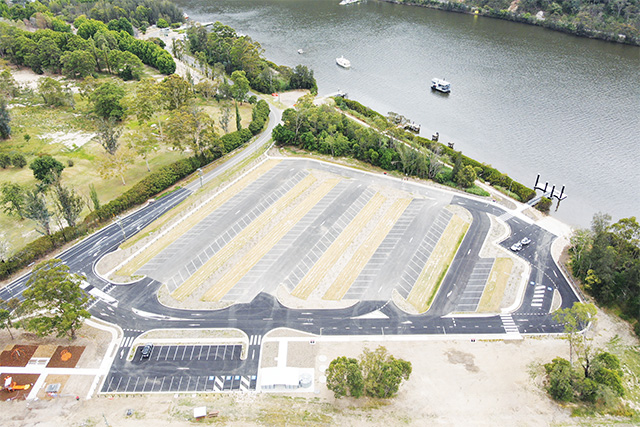 [/vc_column_text][/vc_column][/vc_row]