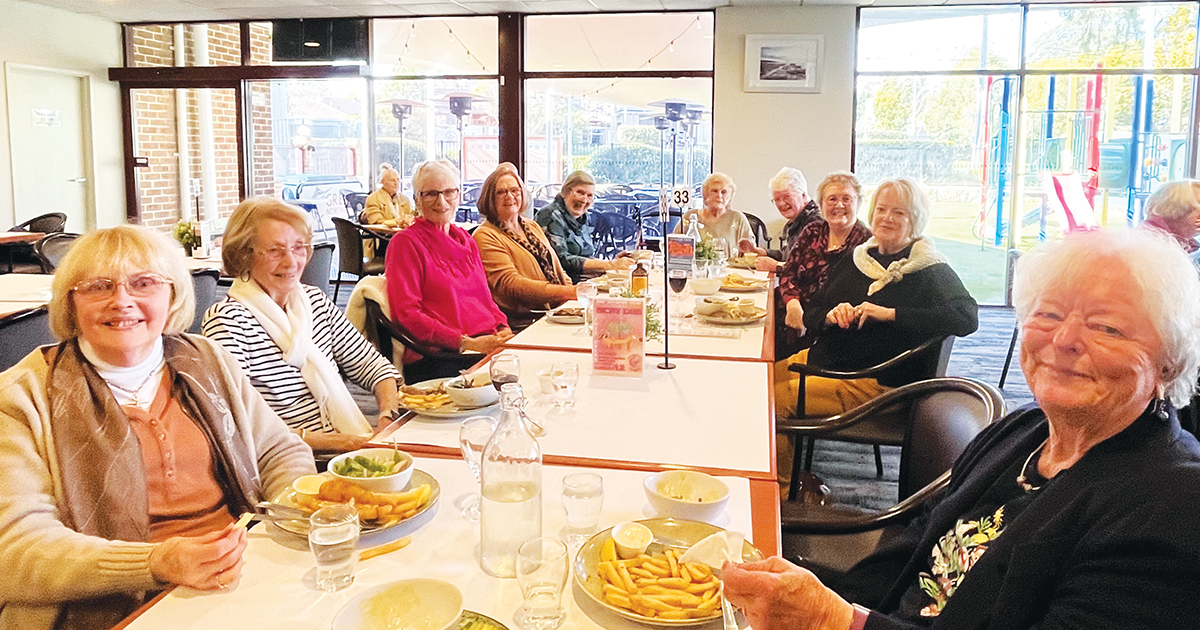 Seems many of us are now taking the opportunity to celebrate "Christmas in July"… the religious Annual Event, falling in December in the deep mid-winter in the northern hemisphere.
Christmas here in Australia, while still deeply religious for many, is also celebrated in December in the heat of our summers, which always raises the question of food and menus, suitably of hot or cold fare and so those discussions will always continue.
Question: do many of us still wish for cold, snowy Christmases or do we just enjoy an opportunity to wrap up warm, eat pudding and brandy sauce and have some fun?
Our quilting group did celebrate "Christmas-in-July" at the Galston RSL Club this year, taking the opportunity to socialise; enjoying the other side of our close-knit group of lady friends.
Occupying two tables this year gave us the opportunity to swap and interact while enjoying the delicious fare on offer.
While there was 'no snow or sleet or rain outside' the odd warm scarf was apparent as we all relaxed and enjoyed our day out and one happy quilting member went home with the lucky-door-prize… a rather beautiful Quilting Book.
As always we welcome friends and new members to our meetings which are held on the 1st, 3rd and 5th Wednesdays of each month. Meeting at 9.30am in the Community Health Centre, The Glade, Galston.
For further details please call Carole on 9894 7749.