Monitoring within the Hawkesbury River for a harmful Algal Bloom species, Alexandrium pacificum, is on-going and it continues to be detected.
Residents are being warned that contact may cause serious harm to people and pets. The algae was recently found in the waters of the lower reaches of the Hawkesbury River, downstream of the Pacific Highway bridge, with the highest concentrations at Porto Bay.
This algae can accumulate within shellfish and can be toxic to humans when eaten. As a precaution, please do not consume any shellfish caught within this area at this time. Commercial shellfish harvest in the area has ceased and current product in the marketplace is not affected.
Monitoring of the Lower Hawkesbury will continue and signage has been installed at popular boat ramps and fishing spots. Further advice will be provided as results are available.
Currently, the algal bloom has not been detected in the upper areas of the estuary.
For more info: https://www.hornsby.nsw.gov.au/waterquality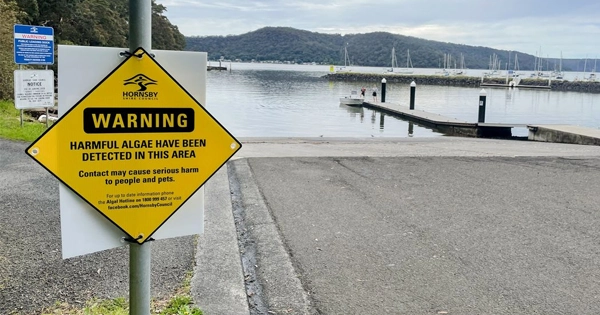 O