By Lynne Newey
Another easy walk in our wonderful neighbourhood to tempt you. Drive part the way down Crosslands Road and park to the side just before the Berowra National Park sign.
It looks like the start of a country lane except that it is sealed. At this stage, walking is gently downhill with scribbly gums and bush lining the way. The breeze through the trees and the sounds of the birds give such a sense of peace and tranquillity. You could think yourself to be anywhere in the world, but lucky us, it's our backyard at Galston. There are flowering natives to be seen giving that pop of colour either side of the road.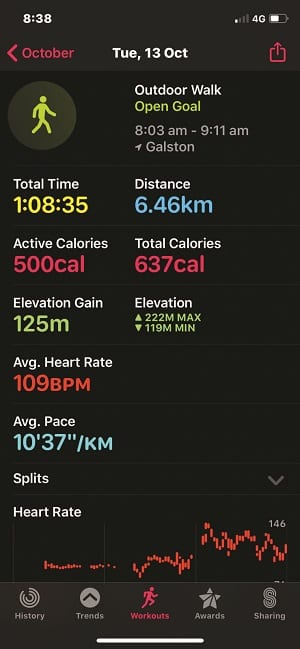 At about the 3 km mark you come to a turning circle for buses and coaches. On the lefthand side before the majority of signs, look for a sign nailed to a tree indicating private property. Here you will see a well-worn track leading into the bush. Follow this to the end (only about 200 m) where it opens out to a large rock ledge high above the valley. The views from here looking over the valley and Berowra Creek are spectacular. Take a minute and sit on the rock and enjoy the view. The morning I was there a mist was lifting through the valley and "wow" it just looked magical!
Backtrack the same way, or, you can make a small detour off to the right of this track, but don't worry, it all leads back onto the road again. There were lots of spider webs spun between the trees—a fascinating sight with the sun shining through them.
Turn left coming out of this track, back into the turning circle. Pass the signs showing speed limit and Crosslands Youth and Convention Centre, then only about 20m off to the right is another well-worn track into the trees and bush again. You feel like you are on an adventure, in a way, and wonder if you could get lost, but no, before you know it you are out of the bush and back onto the road again. Turn left out of this track.
This is the hardest part of the walk but well worth it for the great exercise. It's all up-hill going back to the start and sure does get the heart-rate going, back to where I parked feeling very pleased and invigorated indeed. I hope you like this walk.