The word wealth at one time referred to obtaining overall wellbeing. Now we see it as just referring to financial matters. True wealth however includes personal life satisfaction in all its forms and sometimes we can lose sight of what really matters to us. On average, we spend approximately 50% of our waking hours thinking and worrying about money and this can lead us to behave in ways that don't add to our overall happiness. As money is often an emotional topic for us to discuss with family and friends, it is often best to talk to an impartial person to find the best approach for your situation.
Understanding what's really important to you, what you value in life, along with your needs, wants and desires is crucial in successfully navigating a successful path to true wellbeing and life satisfaction. Often, we fall into the trap of working harder, not smarter when it comes to money, forgetting what is really important to us. By managing money more efficiently, automating for success, investing wisely and protecting what you have, better outcomes can often be achieved.
As a local Financial Adviser, Helen Savage from Flourish Wealth Solutions can help you achieve your goals. Identifying your life priorities and provide holistic advice on a strategy and investment framework that can help improve your financial situation, bringing peace of mind.
With over 25 years of first-hand investing experience, a Degree in Financial Planning and a member of the Financial Planning Association and Association of Financial Advisers, Helen is well qualified and licensed to provide personal financial advice.
Helen is passionate about providing ethical, value for money financial advice and coaching. Combining strategy with a focus on minimising fees, she is always looking for ways to save clients money; improve cashflow; minimise taxes; manage income needs or creating solutions to maximise benefits so her clients ultimately thrive and flourish.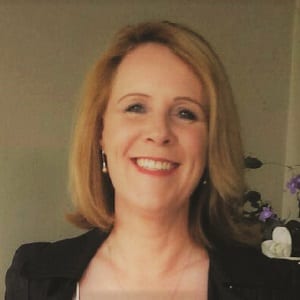 For a FREE Financial Health Check meeting with Helen to discuss your unique situation please call 0403 995 372 or visit www.flourishtowealth.com.au
Thoughts from a Concerned Resident
1 – AA batteries & similar can be disposed of at ALDI's collection bin.
2 – A motorised ESKY with a male rider driving past the shops on Galston Road, was pulled over by a highway patrol vehicle.
3 – Galston footpath clean-up is on Monday 12th March.
4 – There is some concern over several food outlets having to give customers a key to access toilets. People have questioned this practice. The village area needs proper toilet facilities for all shoppers and visitors.
5 – We require a 50 kph speed limit on Galston Road, between the 2 roundabouts. Kenthurst Road, Round Corner has this.
6 – Crosslands Road has recently been blocked again. Areas east of Bevans Road had no access in or out of the area. This affects any emergency, fire, ambulance etc. Fishburns Road used to link with Crosslands Road. What is required now is a re-opening of this access with a locked fire trail gate, only to be used in an emergency situation
7 – We need a bypass from Annangrove Road to Old Northern Road to bypass Round Corner at the area between Dural Public School and Hargraves Nursery, don't wait 20 years like Castle Hill.