Castle Hill Players presents Funny Money at the Pavilion Theatre from 31 March – 22 April Written by Ray Cooney and directed by Julian Floriano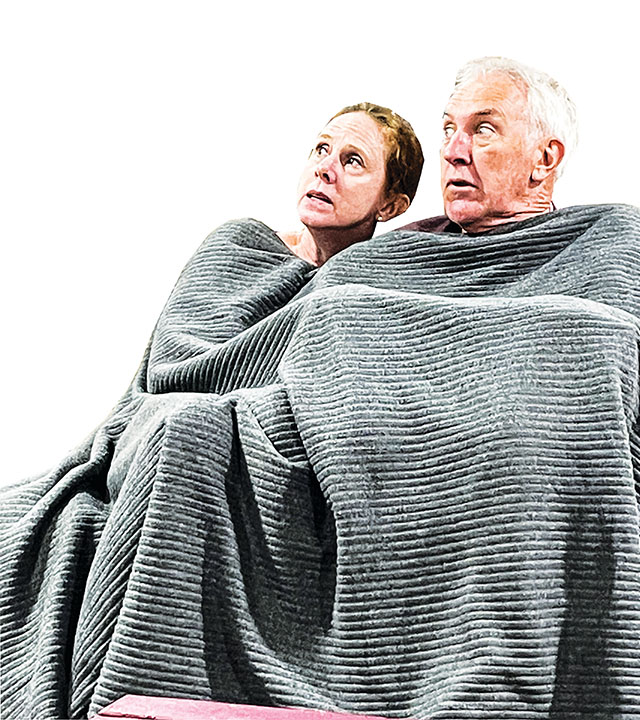 With audiences happily returning in their droves, Castle Hill Players is proud to be presenting this classic farce that was adapted into a movie starring Chevy Chase for the second offering of their 2023 season.
What would you do if you arrived home from work and discovered that you'd picked up somebody else's briefcase on the train? Then you opened that briefcase and discovered it contained a cool £735,000 in cash?
Good natured accountant, Henry Perkins, has accidently picked up such a briefcase and his first inclination is to escape to Barcelona with his wife Jean, a richer and happier man! But unforeseeable events intervene. Jean hits the brandy a bit too hard, one of Henry's brothers is lying in the morgue and the other is apparently moving to Australia, a taxi-driver adds to the confusion whilst two policemen face serious consequences, and a Dutchman arrives with a broken leg wanting his money back. And then things start to get complicated.
Funny Money is a classic stage farce with laughs that build to an epic final curtain.
By Arrangement with ORiGiN™ Theatrical On Behalf of Samuel French A Concord Theatricals Company
This play is full of twists and turns, surprises and most importantly laughs! ~ Julian Floriano, Director

Castle Hill Players presents Funny Money By Ray Cooney, directed by Julian Floriano Dates. Wed, Fri, Sat 8PM, Sun 4PM Pavilion Theatre, Castle Hill Tickets $30, Concession $25 The Pavilion Theatre is located within the Castle Hill Showgrounds, Castle Hill
---
Bookings paviliontheatre.org.au/play or call 02 9634 2929 Enquiries call 02 9634 3846 or email [email protected]